Generally a yearly inspection for termites and other pests is the best way to minimise pest infestations from developing. Depending on the type of pest and environment more regular treatments may be required.
This will vary greatly depending on the type of pest and the level of infestation. Most pest control companies will give you a price for a standard pest treatment but make sure you understand exactly what you are getting for that price. A good pest controller will explain this for you.
Treatment is a general term use to simply describe the many methods and options available to a licensed pest controller.
Options include gels, pastes, baits, granules, dusts, mist sprays or water based liquid sprays. The type of application used is determined by the type of pest, infestation severity and the access to the problem area. In some situations more than one type of treatment may be required.
Yes. We only use the safest, latest and fully tested products available. The treatments are also used in hospitals, schools, child care centres, food manufacturing and many other sensitive situations.
In the interests of being extra careful and for full peace of mind there may be certain situations when we ask you to vacate the house during treatment. For instance if very young children, someone who is pregnant, or allergy or asthma sufferers are present.
This is fully discussed and explained with you in advance and we will seek your permission before applying any treatment.
Generally no. Most treatments are odourless.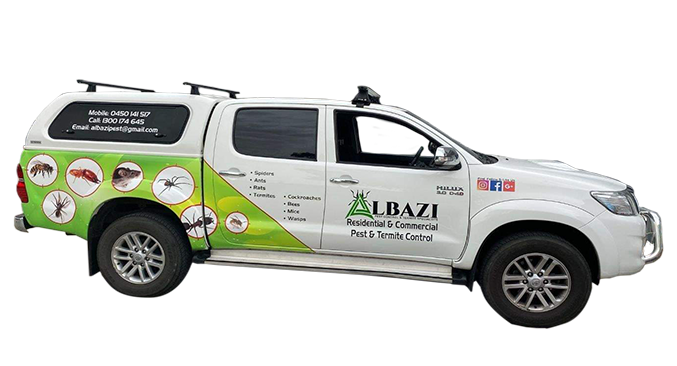 24/7 Emergency Services

Call Us: 1300 174 645
If you need our help immediately we are at your service day and night! Just call us!
Need Help? Our Experts Are Waiting to Help You
Please contact us for all your pest and termites control enquiries.