Keep Your Family Safe From Pests and Insects
24/7 Emergency Services
Get a activate ant expulsion administration
Stop all the walking creepy crawlies in your kitchen!
Sheltered and affirmed ant control techniques

End of the week and night accessibility

The professionals are prepared and affirmed
Proficient Ant Control Melbourne by Guaranteed Pest Control Technicians
Albazi Pest Control and Termite Specialists is the expert in the ant control in Melbourne. If you need our help immediately, just call us
In spite of the fact that ants are not your normal irritation, as they are viewed as gainful creepy crawlies to our biological system, the little diligent employees can plague our homes and cause issues, particularly in the kitchen. You may see only a couple of them, exploring around and checking for accessible food sources in your property from the outset. At some point or another, the whole state will participate to devour your put away food.
Ants are not wellbeing unsafe, as they don't transmit sicknesses, yet a few animal varieties do nibble whenever upset. They are additionally known to make harm electrical wiring, henceforth it is essential to act quick and look for proficient ant control Melbourne help.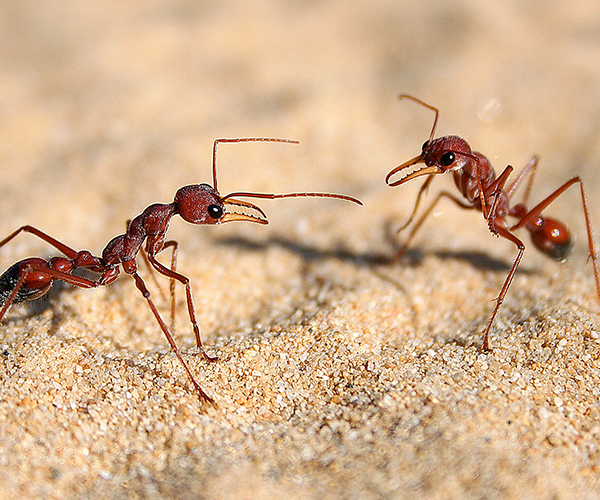 Need Help? Ant Control Melbourne Experts are Waiting to Help You
Please contact us for all your pest and termite control enquiries.
What to do when the ant treatment administration
Before the irritation controller shows up, ensure to do the accompanying
Void out kitchen cabinets of food stuff.

Vacuum before the treatment happens
Tips on the most proficient method to forestall future ant pervasions
Leave the rewarded zones void for at leas couple of hours

After your chance back, open windows for 10 minututes

Make a point not to hoover or tidy up the space for in any event 4 days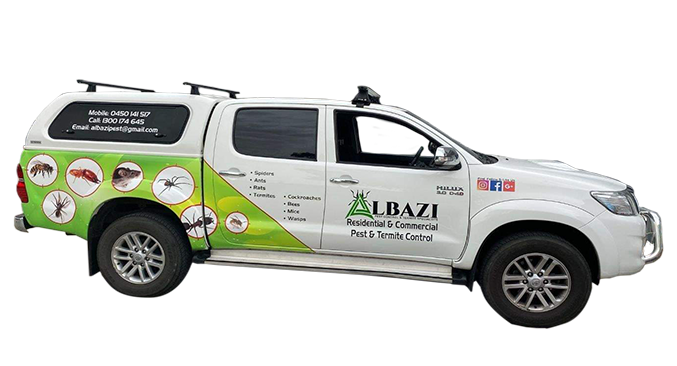 24/7 Emergency Services

Call Us: 1300 174 645
If you need our help immediately we are at your service day and night! Just call us!
How to get rid of ants in Melbourne?
You can nearly hear their irritating ants walking alongside military-like path and every individual pulling its fair share and a bit of sweet food! They cooperate in fortunate design, to do what they specialize in: Annoy householders and occupants. There are a wide range of subterranean insect species with in various sizes, hues and shapes, and with fluctuating sorts of issues. Some of them are regularly viewed as disturbance bothers in houses and around structures. Be that as it may, they may introduce numerous wellbeing dangers too. There are known occurrences of ants precisely conveying, on their bodies or in their stomach related lot, illness creatures. They may appear as little innocuous bugs, yet they are extremely perilous and inconvenient. It is encouraged ant control Melbourne and expel them as quickly as time permits by an expert ant controller in Melbourne. What is more regrettable, they are skilled bosses of mask. At times they are mixed up as termites. In the spring and summer (from October to March in Melbourne), multitudes of the two ants and termites can show up to some degree like the undeveloped eye. It is significant expert nuisance specialists altogether teach and appropriately arm themselves against ants.
Ants are perceived as one of the most significant adversaries in bug the executives world, in any case, not every one of them are making issues people and properties. In Australia, the most-common bug ants include:
Acrobat ants (Creatogaster spp.);
Argentine ants (Linepithema humile, Mayr);
Carpenter ants (Camponotus spp.);
Crazy ants (Paratrechina longicornis, Latreille);
Little black ants (Monomorium minimum, Buckley);
Pavement ants (Tetramorium caespitum, L.);
Odorous house ants, or OHA (Tapinoma sessile, Say);
Pharaoh ants (Monomorium pharaonis, L.); and
Yellow large, or citronella, ants (Lasius spp.).
Of the above mentioned, craftsman ants, foul house ants (OHA) and asphalt ants makes the most issues. Viable ant control Melbourne regularly depends on having legitimate information on their searching and settling propensities. At the expansive level, information on the settling propensities and taking care of propensities for significant irritation species can be useful. All the more explicitly, where a given pervasion is being dealt with, similar to ants control Melbourne, an exhaustive overview and review ought to be completed. By following insect trails, the area of the home, either roughly or absolutely, might be resolved. Direct treatment of the home, where conceivable, can give the best, long haul subterranean ant control Melbourne results. Then again utilization of synthetic hindrances that meddle between the home and conceivable food sources is regularly powerful subterranean ant control Melbourne arrangement.
In outline, subterranean ant control Melbourne regularly depends on:
A careful review and study/examination of movement designs
Direct treatment of homes where feasible for a powerful subterranean insect control
Arrangement of insecticidal obstructions among homes and food sources as well as the position of traps in fitting areas for subterranean insect control
The adjustment of significant levels of sanitation and cleanliness to forestall subterranean insect issues
Albazi Pest Control gives proficient and solid subterranean ant control Melbourne administrations for both business and local in Victoria and Melbourne.
On the off chance that you are a business searching for an ensured organisation that has qualified authorities and puts resources into the most recent innovation to set aside you time and cash, contact Albazi Pest Control about giving productive ant control Melbourne administrations to your business.
Albazi Pest Control and Termite Specialists is the expert in the ant control in Melbourne. If you need our help immediately, just call us