Keep Your Family Safe From Pests and Insects
24/7 Emergency Services
Get an immediate termite treatment from certified exterminators!
Security for your wooden furnishings and structures

Confirmed and experienced experts

Ensured results with our full treatment
Proficient Termite Control Melbourne
Like their name recommends, termites like to much on, well - wood. This implies this kind of bug is fit for perpetrating some genuine (and costly) harm to the structure of your home. On the off chance that you've heard some fascinating sounds around your home, originating from essentially no place, and simultaneously, have seen gaps in bars and wooden furnishings - congrats! You are in all likelihood a casualty of a termite assault.
Basic harm to your property structure

Disturbing sound around your home
In such cases it's ideal to depend on the assistance of an expert, that is on the off chance that you would prefer not to put resources into a genuine home remodel.
Need Help? Termite Control Melbourne Experts are Waiting to Help You
Please contact us for all your pest and termite control enquiries.
Termite anticipation tips
In the event that you have termite pervaded furniture, discard the things at the earliest opportunity.

The invasion doesn't spread further.

Keep your home all around ventilated

Termite want to crunch on lumber places where the stickiness is high.

Introduce bug traps to forestall an expected assault by woodboring creepy crawlies during the hotter months.

Along these lines you will wipe out the termites' future guardians and stay away from the beginning of a fast pervasion.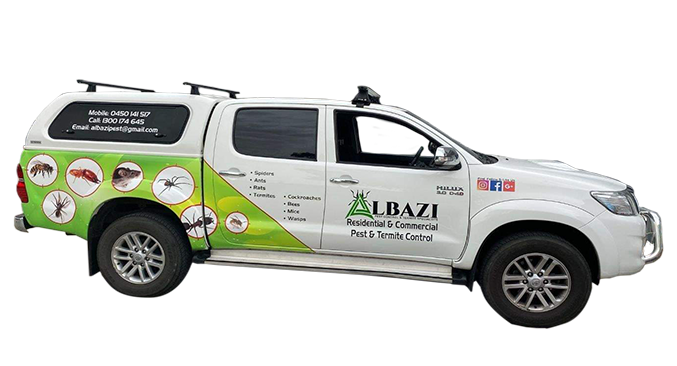 24/7 Emergency Termite Control Melbourne Services

Call Us: 1300 174 645
If you need our help immediately we are at your service day and night! Just call us!
Termite Control Melbourne Before It Becomes a Full Scale Invasion
You need to bring in pest control professionals if you even suspect a termite invasion of your home. Termites do extensive damage every year. They eat on any dead organic materials. They especially love untreated lumber in domestic homes. Once a termite colony gets established in your walls, they can move through large amounts of wood quickly. Many people do not know they have termites until they start seeing the damage done to the wood. It might appear as a piece of wood disintegrating. It could be that a wall unexpectedly starts to sag. It might be that you accidentally press against a piece of wood and your finger goes into it. All of this shows a termite invasion.
Painted wood often provide an excellent place to see if you have a termite issue. Quite often the termite will start tunneling into a piece of wood. When they emerged under the painted surface, they will eat the wood but not the paint. This often leaves the painted surface with a bubbled or distorted look. As the wood underneath begins to disintegrate, often the paint will start to crack. When you start seeing signs of painted wood disintegrating, it is important to inspect it for potential termite problems. You can bring in professional termite control Melbourne experts to do this for you.
Another thing to do to prevent termites from getting a strong hold in your house is to inspect your foundation regularly. That means looking for signs that termites may have come in. If you have any wood in contact with the ground, that is a prime location for termites to enter the building. If this wood shows signs of deterioration, you may have termites in the house. Termites also love moist wood. If you have a leak in your plumbing, they will likely migrate into the wood surrounding this moisture. This gives them both a source of food as well as a source of water. A sure sign of a termite invasion is the presence of shelter tubes going up the side of your foundation. If you see any signs of termite invasion, bring in the pest control professionals.
Prevention is critical that means getting any wood away from the soil. Termites look for easy ways in. When you have untreated wood against the soil, it is like opening the front door. There are physical barriers you can put up that will prevent them from penetrating. There are also chemical barriers you can use as well. Taking precautions before the invasion is always better than dealing with an invasion. Termite control Melbourne experts can help you prevent as well as destroy termite predators.

Termite Inspection in Melbourne
As we as a whole know, termites can be exceptionally dangerous. These little creepy crawlies are the most exceedingly awful and can undermine the establishment of your home and transform your life into a bad dream. Lamentably, relatively few mortgage holders give a lot of consideration to these animals and on the grounds that they are so minuscule, numerous possibly understand an approaching issue when it's past the point of no return. Did you realize that a great many homes are assaulted by termites consistently? Given the ruinous power these termites convey with them, assessment could spare you a large number of dollars and maybe even your home. Termites don't travel alone and you don't have to spot one to acknowledge you need investigation. Recollect that these creepy crawlies could expend your whole wood structure in a couple of months and this is the reason an ever increasing number of property holders need to have normal assessments as a careful step.
It is suggested that you have a termite inspection on your property consistently alongside your normal upkeep.
Why You Need Termite Inspection?
There are various sorts of termites and the most well-known are dry wood, underground and moist wood termites. The most ideal way you can dissuade a province of these termites from assuming control over your house is by controlling them and this is the place an investigation comes in. In spite of the fact that not effectively recognisable with the unaided eye, an expert could rapidly let you know whether your house is plagued. Numerous individuals accept that termites just swarm homes made with wood however that couldn't possibly be more off-base. Whether or not you live in a block or stone home, understand that termites have no limits and they will devour any bit of wood structure including outlines. The most noticeably awful part is that they leave the outside piece of the wood flawless in the wake of eating through the interior structure which is significantly progressively hazardous since it makes them practically undetectable. The main way your house is genuinely protected is with an ordinary review. The degree of termite harm to U.S homes is billions of dollars consistently. Try not to leave your home alone a piece of that measurement.
Termite Inspection
For the individuals who are interested as what truly continues during an assessment, here is the thing that you can anticipate. The reviewers will come in and investigate the structure which is typically the outside parts for indications of termite action. Have confidence that whether these termites are stowing away under your wood plank or dividers, they will be recognized and you don't need to stress over your house being obliterated all the while. In the event that there is termite movement, the degree of hazard is distinguished and you will be given a couple of tips on the most proficient method to forestall such invasions and a treatment quote. On the off chance that the genuine state of a zone in your structure isn't resolved right now, further investigation might be required.
A great many people will disclose to you that they don't have termite issues basically in light of the fact that they are not obviously noticeable on a superficial level. Recollect that termites work from within to the outside. In the event that you can see noticeable indications of harm, your concern is more profound than the surface. Secure your home today with regular termite investigations.
Why Ablaze's Pest Control?
At Ablaze Pest Control, we make a difference with our service standards and provide long-lasting termite control services. Our service includes:
Same/next day termite removal services
Safe, seamless extermination services
APCA and TAFE-certified termite control technicians
Upfront quotes, comprehensive prices
Local termite control teams
100 percent satisfaction guarantee