People, in general, do not pay attention to the pest infestation issues in Roxburgh Park and Craigieburn until it's too late. It's not a big deal for them until some uninvited pest like rodents, roaches, spiders, bed bugs invade your home or you see a terrible wasp nest right above your entrance gate. This is the situation where you come across the need for professional pest control in Roxburgh Park & Craigieburn to get a pest-free and healthy space. However, many people believe that they handle the issue themselves without knowing that their DIY efforts will only lead to a temporary fix of the issue or can make the pest infestation problem worse.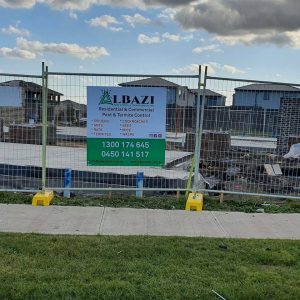 Professionals have the unparalleled knowledge and expertise to not only take care of pest infestation issues but also implement environment-friendly preventative measures to block the entrance of pests. If you're still wondering whether pest control in Craigieburn worth the money or not, here're few eye-opening reasons that help you understand the importance of professional pest  control services.
Pest Control Treatment Of Professional Exterminators Prevents Health Hazards
When people think of pest control, they usually consider mice, roaches, and bed bugs as a nuisance. But pests like spiders, rats, and mice carry diseases that will be easily transferred to you and your family through bites and contaminate food and surfaces. Professional costs of rats, mice, or spider control in Melbourne is relatively affordable compared to hospital bills from pest infestations.
Pest Control Prevents Property Damage
Pest infestations caused by termites and rodents can cause severe damage to the foundation of your home, furniture, and even electrical appliances. It's relatively more costly to have them repaired than hiring an effective pest control service in Melbourne.
In-depth knowledge of EPA-Approved chemicals & disinfectants
We understand that budget is something that you should always keep in priority, but the cheapest way to exterminate the pest is not always the best option. In fact, using the DIY pest control technique or chemicals available in the supermarket never gives you a long-term solution. Cheap chemicals you buy from the supermarket can also be toxic and cause more harm than good. On the other hand, professional pest control in Roxburgh Park uses Integrated Pest Management Techniques as well as focuses on using environment-friendly pest control disinfectants.
Don't risk your own or family health just to save a couple of bucks. Their service will eliminate your pest problem in one go. By hiring the service of professional pest control experts in Roxburgh Park, you're paying for a service that guarantees a once-off solution, which also saves your productive time and hard-earned money. With a professional pest exterminator, you're guaranteed to get your money's worth.